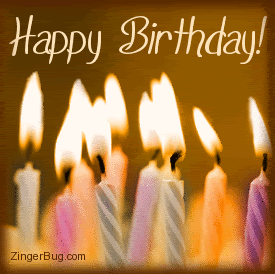 Today is the birthday of my immediate boss and co-officemate here in our department. Certainly, it would be a busy day for us here. Our boss will be having a birthday celebration this lunchtime at the conference room. Our boss ordered many foods to be served for employees who will attend the celebration. We will be preparing all the things needed for the birthday celebration.
To my boss: A very Happy Birthday to a great mentor and a wonderful person. Wishing you success and happiness always!
To Joi: Sending birthday blessings, filled with love and peace and joy. Wishing sweetest things happen, right before your eyes today that is your birthday! Happy Birthday!!!